I must be a great host because 1) this virus of mine refuses to leave the decrepit vessel that is my body, and 2) I've been given a blogger award!
This award is called the Fierce Mom Blogger Award, which the deserving Jillsmo at
Yeah. Good Times.
won herself and then graciously passed along to me. Jill has quickly become a great bloggy friend. She was supportive of me before I really even knew her. She has given me two blogger awards, and has voted me onto her island of incredible friends. Jill informed me that she had given me this award on Sunday night when I was between hurl sessions. Her words were a sight for sore...everything. Thanks so much, Jill. You are the best.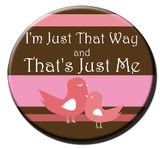 Who else? Especially when the word "fierce" is involved. Dani is fierce in both the she-wolf-mama-bear sense of the word, and the little-elfin-dude-from-Project-Runway sense of the word. She fights every day tooth and nail for her beautiful Little Bird, and freely cops to the terrific highs and lowdown lows of raising a child on the spectrum. She blogs with honesty, humor, and more than a little poop talk...which I for one never get enough of. I was lucky enough to comment after Dani one day on SITS daily roll call, and I've called myself a fan ever since. I also call myself an in-real-life friend because I actually got to meet her in person, and we have each other's cell numbers which we can call and send desperate texts to night and day...like a Bat(Shit) Signal over our fucked-up little Gotham City. Stay fierce, you hot tranny mess Dani G!